Matching You with the Right Lens
Contact lenses give you that smooth, natural profile that people with perfect vision love to show off. Contact lenses take some getting used to, but once you take to them you can enjoy comfort and convenience. However, since you have to insert them and clean them, they require good fit and high-quality materials. Are you wearing a pair that fits your eye perfectly?
Our optometrists at Eyes on Chagrin are experts in determining the best fit and candidacy for long-term contact lens wear. With a contact lens exam and fitting, learn what your prescription is and how to handle your new contact lenses with a contact lens exam and fitting.
Contact Lens Exams for Each Patient
There are many websites available where you can enter your prescription information and get contacts in the mail. But that leaves a lot to chance. Your prescription only paints a fragment of the picture. Because of that, many patients give up on contacts because they're missing the right expertise to find the perfect fit.
While the odd patient might not benefit from conventional contact lenses, we find that most just need to identify the right product from the right brand. The Eyes on Chagrin team leverages our talent for finding personalized fit during a complete examination and full corneal inspection.
Specialty Contact Lenses
Our single-vision daily, weekly, and monthly contact lenses serve most patients well, but some need special lenses. We carry a variety of specialty contact lenses so that you can enjoy a comfortable fit no matter what. Whatever your curvature, diameter, or health concerns, we've likely got something on hand that can help.
Multifocal Contact Lenses
Presbyopia working in concert with myopia makes things like watching the road while driving and reading particularly hard to switch between. Fortunately, progressive glasses afford seamless focal transitions for your eyes as they attempt to view objects through different corrective zones. But the switch between prescriptive strengths means presbyopia patients can't benefit from single-vision contact lenses.
Bifocal contact lenses can balance far and close vision just as bifocal glasses can. But these contact lenses come with a challenging side-effect called "image-jump" when focusing light and images into the back of your eye. Research and development on contact lenses from leading brands has resulted in multifocal contact lenses that iron out the "image jumps" common to bifocals.
A patient dealing with presbyopia needs a comfortable correction, and we fit your multifocal contact lenses with care at each contact lens fitting.
Contacts Right for You
The Eyes on Chagrin team can guide you to the perfect contact lens fit through competent examination, prescription, and corneal fitting. Please book a contact lens fitting, and we'll work carefully in a contact lens exam factoring everything about your eye we can see.
Our Brands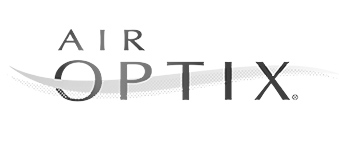 Air Optix
Utilizing silicon hydrogel technology, Air Optix contact lenses are well known for comfort and oxygen permeability. They are available in a variety of prescriptions and varieties, including toric lenses.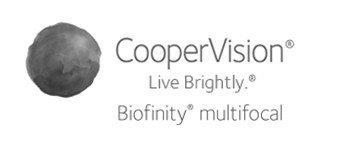 Biofinity Multifocal
As we grow older, we lose the ability to focus on up-close objects, especially at night. This condition is known as presbyopia and begins around age 40. Balanced Progressive™ technology allows users of Cooper's multifocal lenses to focus with ease and provides long-lasting, 30-day comfort.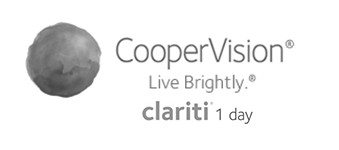 Clariti 1-Day
All Clariti 1-Day lenses feature high water content — a key feature for comfort. AquaGen™ technology makes it possible. The AquaGen™ process creates a lens that naturally attracts and binds water molecules to the lens surface, so your eyes can stay moist and comfortable throughout your day.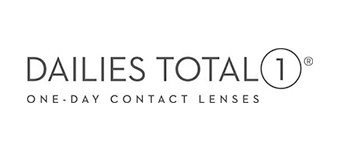 Dailies Total 1
Discover a new era in contact lens comfort. Designed with a surface of over 80%* water content, nearly the same as the surface of your eye, Dailies Total 1 leave a feeling of exceptional comfort until the end of your day.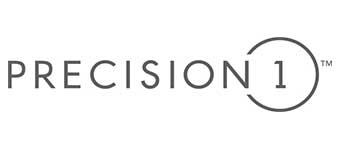 Precision
Precision Contact Lenses carry 34 years of quality and innovation with them. All of these special lenses are made to order, providing vision quality and comfort tailored to your exact needs.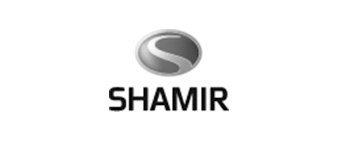 Shamir
Founded in 1972, Shamir Optical Industry Ltd. is one of the world's leading manufacturers of high-quality progressive lenses. Famous for its Innovation, Technological Sophistication and rigorous Quality Assurance practices, Shamir is known for its quick response to changing consumer demands, and its ability to fill custom-design, private label product range orders.
Visit Us at Eyes on Chagrin
Where to Find Us
Find our office at 28700 Chagrin Boulevard in between Brainard Rd and Lander Rd. We are located across the street from ETON Shopping Center.
There is ample free parking in front of the building.
Address
28700 Chagrin Boulevard, Suite 11
Woodmere
,
OH
44122
Our Brands
Check Us Out on Instagram
This error message is only visible to WordPress admins
Error: No feed found.
Please go to the Instagram Feed settings page to create a feed.